Exploration & Scouting is a key component to a playthrough of Frostpunk.
In the beginning of a playthrough, you'll be tasked with building the Beacon, which enables you the ability to produce Scouts.
Once the Beacon is built, Scouts can be manufactured by procuring 40 Wood and 5 Workers. They can be assigned to explore some unknown locations. For a full list of these locations, look below.
Maps and Locations
Edit
Flowchart
Edit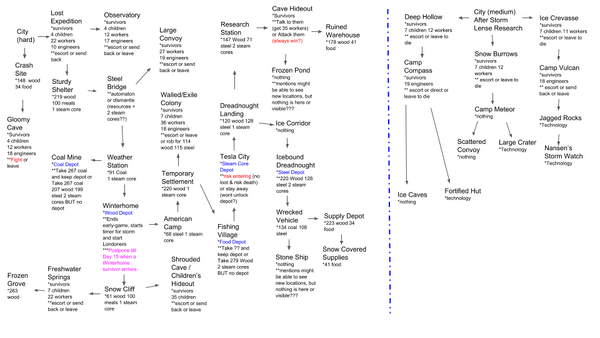 credit to /u/Hellsremorse
Location Types
Edit